Content writing is unlike any other business skill. In most areas you can go off once a year to get a refresher course. But if you're a content writer, you know this is not the case, as content writing is constantly changing from day to day. If you want to stay ahead of the curve, then you have to find the right tools to help you stay there. Every single day you have to teach the old dog new tricks.
That is where these 8 awesome online tools come in. Every one of them will help you and your employees take their content writing to the next level and put your content on the map.
Starting off this list with a bang we have the Ideator from the clever people at Content Forest. You can't write good content without knowing what people want to read about. You also can't run any sort of curation without knowing what is out there on the internet. Ideator lets you track what content is going viral and which on which social media networks it is most popular. You can search in specific niche interest areas to identify your audience and you can choose topics based on what is trending from minute to minute. Before you ever start blogging this is where you need to go to decide what to write about.
For some of you content writing is only a part of your job. It might not even be your favorite part of your job. Daily Page helps you to get into a writing routine, producing at least one page of content every single day. First thing in the morning it will prompt you with a topic, and you have the rest of the day to write that post. At the end of the day, you decide whether or not you want to share it. If you are just getting started in the content writing world and want to hone your skills, then Daily Page might be just the right tool for you.

This is one of those tools that you never even knew existed, but once you try it, your won't be able to live without it. Ideaflip is a brainstorming program that lives in the cloud. You and your employees can access it from anywhere in the world using any device. It eliminates the need for endless meetings to discuss every single idea and instead creates a risk-free environment for everyone to pitch their content and blend their ideas into the best final products imaginable. The bright simple design makes everything easy to understand, you can import your own content directly into the application and the "brain-map" design makes every connection between ideas crystal clear. You are going to kick yourself for not using it sooner.
Everyone who has passed high school English knows what a Thesaurus is. When you are trying to brighten up your writing and eliminate repetition of your favorite phrases and words you open that little fat book and start looking. What makes Power Thesaurus different is that it is alive. While the old thesaurus was a fixed list of words and most of the websites that offer thesaurus services are much the same Power Thesaurus crowd sources its responses. Synonyms for words are listed in order of how many times they have been voted up by users. This lets you find out not just which words you can use in place of others, it also lets you find out which words are the most popular replacements for others. Power Thesaurus reflects the English language as it is now, not how it was decades ago when the first thesaurus was written.
Sniply is a neat little tool that lets you link from your content back to your website in the form of an unobtrusive little pop-up call to action. As well as driving a lot of readers back to your site it also allows you to track where your site visitors are coming from and modify your marketing strategies accordingly. This tool turns every guest post that your bloggers produce into another stream of readers heading to your site.
This service is all about generating copy for you to use where you see fit. Where they differ from other companies is that they have a ton of experience in writing search engine optimized material for websites. All of the content that they generate is custom written for you to your specifications with a lot of back and forth communication to make sure that it is exactly what you are looking for. Combined with Ideaflip this can completely change your whole business. With a guarantee of unique content you don't have to worry about finding the exact same information anywhere else on the internet and have to deal with the ensuing headaches.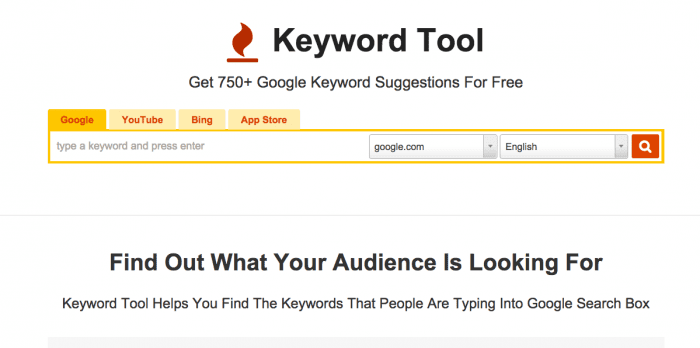 So you are writing content but nobody is ever seeing it. All those hours of work are going to waste and your business is no better off than it would have been if you had done nothing. That is why you need Keyword Tool. It gives you the data direct about which long-tailed keywords are going to drive readers to your content. You can use it for Search Engine Optimization while writing your content and you can use it when you are planning out the online advertising campaign that is going to make your brand into a household name. Huge bonus, it is 99% effective and free while every other Keyword Tool out there charges you.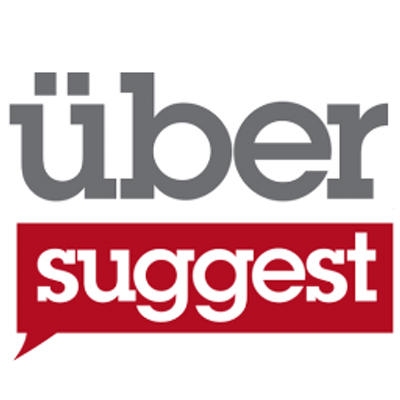 Where Keyword Tool stops, Uber Suggest begins. It finds the keywords that Google Keyword Planner hasn't even thought of yet. The strange little idiosyncratic phrases that the right group of people put into their searches that will drive them directly to the your content. It is incredibly easy to use, clearly explained and even offers the option of downloading a spreadsheet of your keywords as a CSV file to use later.
Putting it all together
The unpleasant truth is that content writing is never going to get any easier, there is more and more competition for views every single day and there are only so many eyes out there looking at screens. Your competitors will be using everything at their disposal to keep those eyes pointed their way. Using tools like these can help you ensure your content is what people see first and what they will want to share with others.
Mary Walton is a professional editor and online tutor, currently living in Santa Monica. She's starting educational blog Simple Grad to share her thoughts on education and writing. Follow Mary on Twitter and Linkedin!