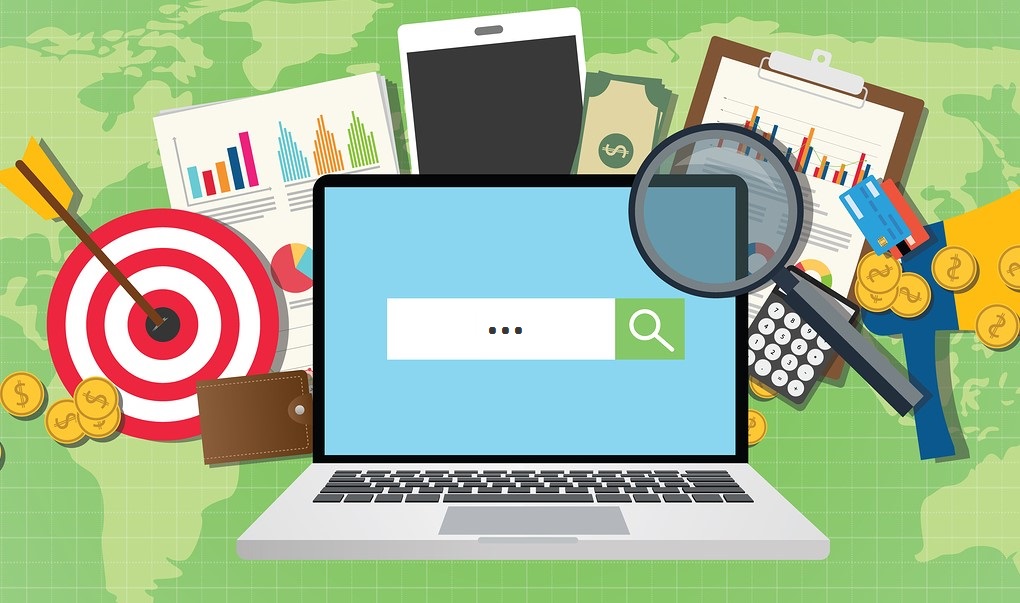 Editor's Note: Alex Levitov curates the online publication BeautifulLife.info. Today he joins us to comment on the importance of SEO for a stable web presence, and to count the best SEO plugins for WordPress blogs in 2017.
Designing and handling a website is no easy task. There are certainly many user-friendly drag and drop website builders and customization options available nowadays; but at the end of the day, it is SEO that makes all the difference in traffic.
Your website can have a great design and incredible content, but if it does not rank highly for your target keywords on any of the popular search engines, traffic will still be hard to come by. The truth is, SEO can make or break a website.
A high SEO score automatically brings your site higher traffic and gives it better visibility. Fortunately, for entrepreneurs who use WordPress to manage their site or blog, there are plenty of simple plugins to help with the job of optimizing SEO.
Today, we are sharing our top 14 picks for SEO plugins in 2017, listed in no particular order -
1. Yoast
Yoast easily ranks among the best WordPress SEO plugins by offering all the basic features required to optimize your website to the fullest. Other than regular functions such as a keyword searcher and integrated editor, Yoast offers XML sitemap generation and submission, Google Analytics, on-page analysis, real-time tracking and so much more.
On-page analysis allows you to instantly gauge the position and ranking of any given content on your WordPress blog. It also gives you a preview of optimized content before it is published. You can even add and manage social media links and URLs for better web presence. Free, flexible, and easy to use, Yoast is great for beginners and professionals alike.
2. Akismet
Akismet for WordPress is an SEO plugin that is completely free, open source and easy to handle. The software will help you to clean out spam comments and safeguard your site against malicious content. Spam comments are usually submitted to your site by users and other websites either to exploit visible space for promotional purposes, or to deliberately hijack your content - either way, the effect on SEO is not desirable.
With Akismet, you can check the source and history of all comments and user profiles that have visited or connected with your website. The plugin provides a free trial version for personal blogs and a paid version for commercial sites.
3. Google XML Sitemaps
Google XML Sitemaps boosts page ranking and SEO of your WordPress web pages by submitting your website information to all popular search engines including Bing, Yahoo, Google and others. It generates quick reports stating the intent and structure of the site to enable quicker and easier access to search engine scrapers.
A good website builder with SEO features will offer built-in XML mapping features, but if you're using WordPress, special plugins are the only way to go. XML Sitemaps supports all WordPress custom URLs, and issues a prompt notification to search engines every time you publish a new post or add a new page. You can also use the plugin to add internal links, get better indexing features, and insert rich snippets without compromising the speed or efficiency of your website.
4. Google Analytics Dashboard for WP
Google Analytics Dashboard is an indispensable tool for any webmaster, but especially for online marketers. It is primarily used  to help gauge the overall reach and performance of your website by reporting exactly where you stand with respect to many values, such as traffic, bounce rates, and more.
Google Analytics Dashboard creates detailed reports of your site's problem areas, and loose sections of content that need improvement. The tool enables users to track traffic sources, number of visitors, acquire new channels and optimize pages based on these insights. All in all, this plugin is a must-have for anyone who wants to optimize their WordPress site.
5. Premium SEO Pack
Premium SEO Pack is a good choice for any established WordPress sites that could benefit from advanced solutions for enhancing the visibility of their content online. SEO Premium Pack makes it easier to create quality websites and get higher rankings on search engines. The plugin also includes features for improving content monetization.
Using the minification option can quickly boost the speed, user-friendliness, and SEO appeal of a website. The plugin will also help to identify and remove 404 errors as well as 301 redirects.
6. All In One Schema Rich Snippets
Rich Snippets enables you to enhance the description of your website that appears on the results page of any search engine. Using the plugin, you can customize fonts, add color, images, star ratings, pricing, authors and many other details to make your site stand out from the crowd. Rich Snippets is a quick, efficient way to bring in more visitors by giving your site a better, more professional appearance in search results.
7. SEOPressor
SEOPressor is another powerful WordPress plugin that lets you customize and optimise your content for better SEO. Here, you can find the most useful keywords related to a topic, analyze the readability of content, and make it easier to index for search bots. A keyword search tool is integrated into the plugin and assists you in creating high-quality content. You can then score the content and analyze its overall appeal to readers.
8. WP Meta SEO
WP Meta SEO is a perfect tool for both professional and casual bloggers. For starters, the dashboard is loaded with functionalities that allow you check the page ranking and reach of content. Secondly, the plugin enables you to customize meta titles, descriptions and other technical aspects of your website easily. Finally, WP Meta SEO allows users to edit content in bulk: multiple items can be corrected for common errors, and analyzed for suggested improvements.
9. SEO Ultimate
SEO Ultimate is for all the web developers, coders and software experts out there who love tweaking the basic HTML5 coding or CSS stylesheets of a website. With this WordPress plugin, you can customize meta descriptions and control open-graph. The tool also enables rich snippets, 404 monitoring, and auto-linking functions. It improves the overall appearance of a website and increases the click-through rates in Google search results.
10. W3 Total Cache
If you are having trouble bringing up your SEO rank, it may have something to do with poor website design. While an SEO rank is determined in part by the popularity and performance of a website, page loading speed and user-friendliness are also major factors that Google emphasizes since users tend to click away from sites that are poorly optimized in these areas. W3 Total Cache improves the overall performance of a site by making it score well in the technical aspects of SEO.
11. Rankie
Rankie, while not a normal SEO plugin, is nevertheless an important tool for monitoring and boosting your SEO page ranking. It gives you valuable feedback and stats about the overall performance, reach and exposure of your site on a weekly or monthly basis.
This data is fairly insightful, and very useful for developing SEO friendly content as well as improving old content for better SEO traction. Rankie also tracks keyword usage, which will help site owners to navigate the best way forward in terms of writing and publishing new content.
12. SEO Squirrly
One of the best ways to generate more traffic is by posting fresh, authentic, and trendy content. The SEO Squirrly plugin helps you with just that. Keywords are the core of an SEO strategy: including popular and relevant keywords not only boosts the readability of content but also increases page ranking. Squirrly optimizes a website by checking for keywords in important sections of the content such as title, URL, sub-headings etc. It also tracks all aspects of your SEO marketing strategy and gives you a weekly report on how you're faring.
13. Redirection
404 errors, exceptions and redirections are some of the worst nightmares for a web developer. No one wants to spend time on a platform that doesn't give easy and immediate access to desired pages. With the Redirection plugin, you can tighten up the loose ends of your WordPress website.
This SEO plugin is especially helpful for users who plan on migrating content from a former WordPress directory or any former website. The custom "pass-through" redirection function, for instance, lets you pass through a URL into another site or file. It also collects all the 404 error logs and maps them with 301 redirects, ensuring that your website runs as smoothly as possible at all times.
14. AMP for WP
Gone are the days when a majority of people used desktop computers for Internet searches; today, most of them use smartphones for browsing websites. Your website has to be compatible with other devices and platforms to make the most of a wide viewer base. To this end, the AMP for WP plugin is an indispensable SEO solution that enhances the speed and design of your WordPress website immensely.
The Custom AMP editor also allows you to personalize your site, add content, and change fonts for mobile devices with just a few clicks. The plugin also comes with solid Google Analytics integration for better performance tracking and management.
To learn more about optimizing your WordPress site for SEO, check out our classes on the following topics:
The Primary Social Media Platforms: Blogging Platforms
Search Engine Optimization: How Understanding Your Analytics Gives You The Edge
Convert More Website Visitors into Customers: Best Practices for Usability and Analytics
Visit the Online Marketing Institute to browse over 400 classes in the digital and social media marketing space.