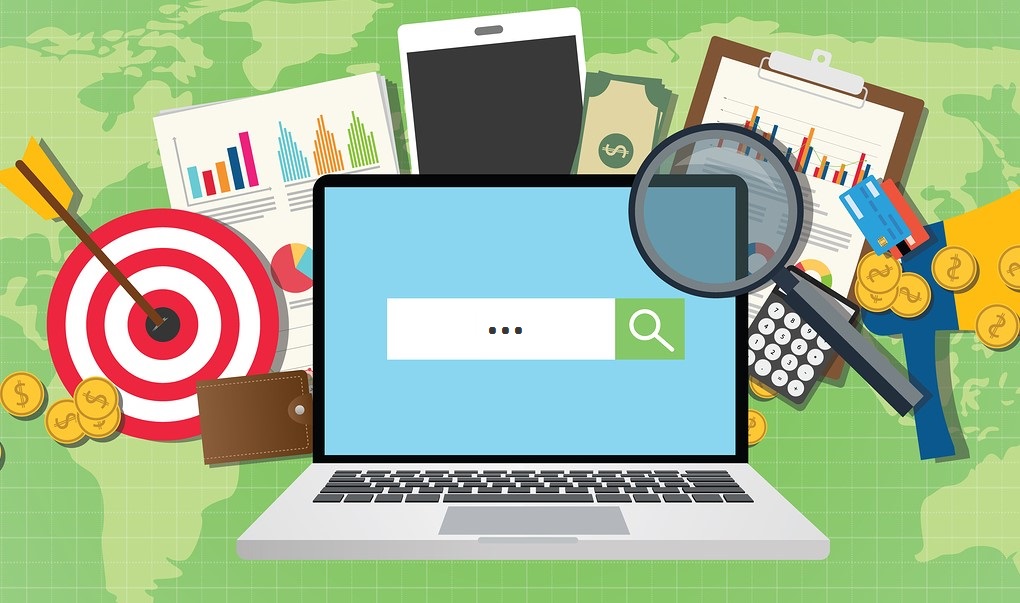 In today's world, you can't just create a marketing campaign and hope that it will run on autopilot. In addition to tracking analytics and monitoring your campaign at every step of the way, it's important to choose the right kind. Doing these things can be tough, but with the right tools, your job will be a lot easier.
With so many to choose from, it can be difficult to figure out which tools to integrate with your workflow, or which will give you the most bang for your buck. Today, we'll take a look at seven of the best and most popular tools for SEM marketers in 2018.
1. Ubersuggest
This is a keyword suggestion tool as well as an optimization tool that is great for businesses of all sizes. If you want to rank your website for SEO or run a successful PPC campaign, Ubersuggest can help. This tool will enable you to research and find the right keywords, let you know how often these keywords are searched, and which are difficult to outrank and outperform.
Other notable features in Ubersuggest include researching competitor keywords, SEO functionalities, and the ability to mine information from Google Analytics and Webmasters tools. Best of all, Ubersuggest is completely free to use, making it a great tool for businesses with a tight SEM budget.
2. Crazy Egg
This is a great heat mapping tool that lets you try your ideas before actually turning them into something permanent. Test out proposals by seeing how users click and scroll through your website, and you can make changes to copy, images and styles while you're at it. Crazy Egg allows you to do A/B testing and discover the exact journey of visitors through your site.
This tool allows you to set up conversion tracking and tests in just a few minutes; when one design outperforms another, this tool will send traffic to that version to help increase your conversion rate. You will be able to see what people are doing when they are on your website, and learn what they want. Crazy Egg is easy to use, and requires no programming skills.
3. LeanPlum
Use this tool for coordinating multi-channel marketing campaigns to create better customer engagement. You will receive help through automated guidance that can improve the effectiveness of your marketing campaigns. LeanPlum also reveals how your campaigns can help you to make the best business decisions.
The services are personalized, and they are checked hundreds of times daily to ensure that your brand can create better customer engagement. It uses push notifications, in-app messaging, App Inbox, and more. Moreover, the in-app A/B testing suite is much better than that of many competitors.
4. App Annie
This is a trusted global marketing data app that offers great insights; with App Annie, you can do everything on a single integrated platform, across app downloads, usage, engagement, advertising metrics, and revenues. Using this tool will help you to strategize and learn how you can identify the best partners, markets to expand into, and a whole lot more.
You can use your app store optimization and get the most out of your marketing dollars, which is great if yours is a smaller business without a lot of funds for huge marketing campaigns. App Annie helps to increase user engagement, as well as retention. You will be learning more about your customers' behaviors, interests, etc., which will help you target the right audience for the best conversion rates.
5. Push Engage
Here is a tool that lets you automatically segment users based on information such as landing page URL, or other URLs that they have browsed. This information is based on location, categories, products, or browsed pages. There is an auto responder that lets you create a series of automatic push notifications that will help to keep you in contact with your customers. Using Push Engage, you can send out notifications and engage with them on a regular basis.
An especially helpful feature of this tool is the ability to manage numerous websites in one account. You can also send automatic notifications that are based on user action, send cart abandonment notifications, and more. In the end, you may enjoy as much as 10 times higher click rates than you do with traditional email, and up to a 20 percent increase in your subscription rate for push notifications.
6. HeadReach
Your biggest problem when it comes to prospecting isn't finding customers; it's finding the right customers, or those who actually make decisions. You can use the HeadReach Advance Search tool to find the best prospects for your brand, and do it in less time than ever. You will receive only the most up-to-date data from live sources, which is updated daily, and you will enjoy an 80 percent email find success rate.
HeadReach integrates with many APIs so you can have the highest success rate when it comes to finding social media profiles, and you will be able to find company emails that will help you to do even more research on prospective customers. Low-quality emails will be separated from the ones that you actually can use, and every email is authenticated with a seven-step verification process.
7. MixPanel
MixPanel is a tool that lets you track the digital footprint of every user on your site, across all mobile and web devices. You will know exactly what happens with your product and brand, and you can get the numbers you need immediately. You can start trying different things with A/B testing and notifications, and enjoy using a set of tools that are tailored specifically for your needs.
MixPanel is going to help you to better understand your customers by letting you perform the most complex behavioral analysis. Using the tool, you will receive the answers you are looking for in a matter of seconds, including an assessment of your best customers, what they like and don't like in a website, how to better engage them, and much more.
To learn more about boosting your Search Engine Marketing (SEM) techniques with automated tools, check out the following classes:
Digital Marketing Automation + Campaigns
Using Social Media to Create Engagement
Visit the Online Marketing Institute to browse over 400 classes in the digital and social media marketing space.